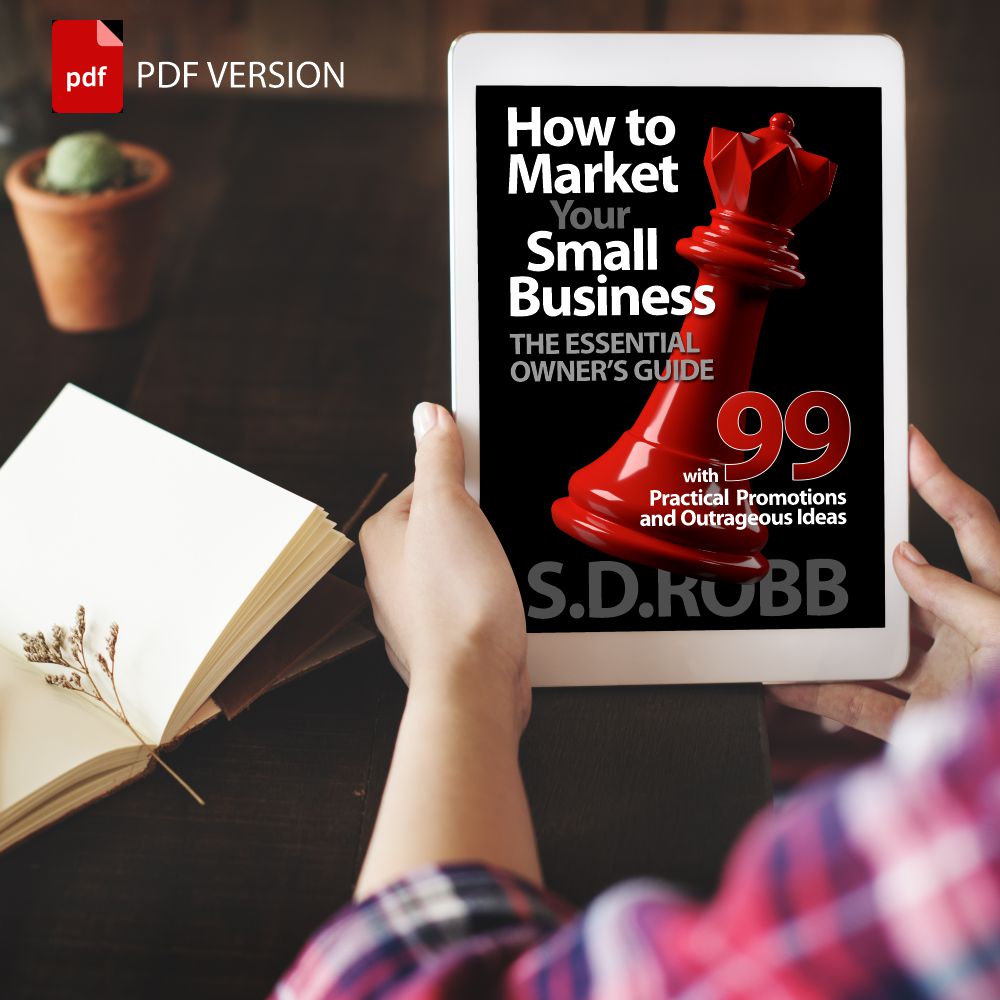 The Definitive Guide for Marketing Your Small Business
S.D.Robb minces no words and gets straight to point. Overflowing from cover-to-cover with invaluable insights, this book is a genuine gold mine of resources, tips and strategies on every aspect of who, what, when, where and how to get the most impact from every marketing dollar. 
Looking for unique and creative ideas for standing out and getting noticed? Make this your new go-to guide with
99 Practical Promotions and Outrageous Ideas
. 
Written by veteran marketer, top designer and small business owner with over 30 years experience developing campaigns for small businesses and franchises around the world.
Purchase now for $19.95
(Reg $34.95)